The Association sponsors a Reunion/Annual Meeting to conduct business and to provide social and research opportunities for members. The meeting has been held in various locations around the country in an effort to allow all members, no matter where they live, an opportunity to attend.
36th Annual Hull Family Association Meeting
Saturday, 30 October 2021
2:00pm Central Time
Online meeting via Zoom
Host: Chris Hull (HFA President)


Instructions: HFA members can expect an email about two weeks before the meeting with instructions on how to attend the meeting on-line. Instructions will also be posted on the members-only SPOKT website.
The HFA had planned to hold the 36th Annual Meeting/Reunion in Salt Lake City, UT, but like last year it has been canceled due to Covid concerns.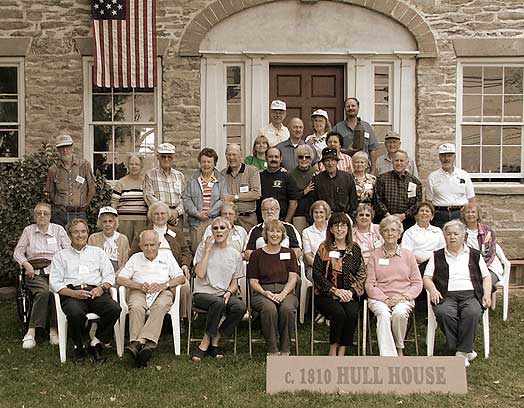 Our first annual meeting was held in Bucks County, PA, in 1986. Subsequent meetings were in Irvine, CA; Bucks County, PA; San Diego, CA; Arlington, VA (twice); Dixon, CA; Courtland, NY; Kansas City, MO; Plant City, FL; San Jose, CA; Des Moines, IA (twice); Norfolk, VA; Manchester, NH; Santa Rosa, CA; Lafayette, LA; Allentown, PA; Salt Lake City, UT (four times); Buffalo, NY; Branson, MO; Phoenix, AZ; Fort Wayne, IN; Independence, MO; Grapevine, TX; Rancho Cucamonga, CA; Denver, CO, and online via Zoom in 2020 due to Covid-19.