HFA members—and non-members who wish to offer Hull-related material—can submit queries, listed below, using this online form. To protect privacy, we do not post e-mail addresses; we will notify you when we receive a reply. Space permitting we also will publish queries in an upcoming issue of the HFA Newsletter.
Notice to Non-Members: Query answers that contain not-commonly-available genealogical information are accessible to our members only. Non-members can feel free to submit a query, but when we notify you that we've received a reply to your query, you will be asked to join the HFA in order to view the reply (via our "members only" website).
Below are the most recent queries we've received (in descending order). See also:
Replies to queries listed on What's New

Query #388 – Emiline Hull 1832 Sampler; Seeking a Relative: I am a Fairman/Botsford descendant. Apparently there are collateral Hulls and Thompsons. Somewhere this Emiline Hull sampler entered my family and has come down to me. I have been told there were connections in Chicago in the mid-1800s into the mid-1900s with Fairman/Morehouse/Sherman collaterals.
I think it's only right and proper to return this old sampler to a lineal descendant if there are any who would cherish and protect it.
If no such person is located my family will certainly continue to take good care of it, especially if we turn out to be the closest interested collaterals. I have not been able to find this Emiline with Google. Perhaps you can find a genealogical trace. We would definitely be interested in any information you would wish to share with us.
Thank you for any assistance you can provide.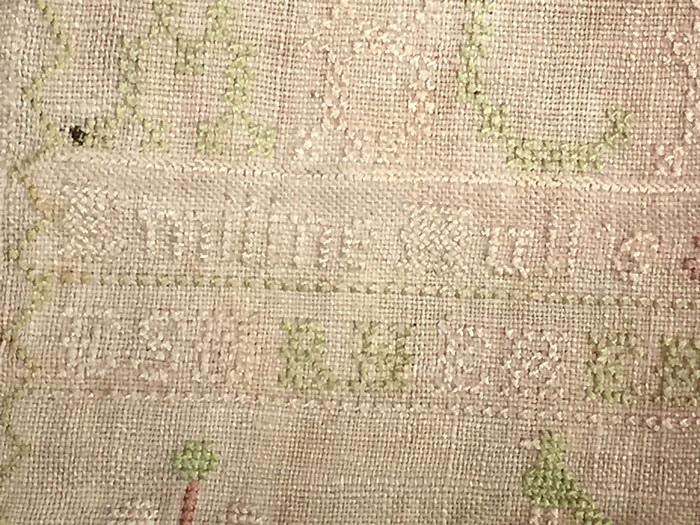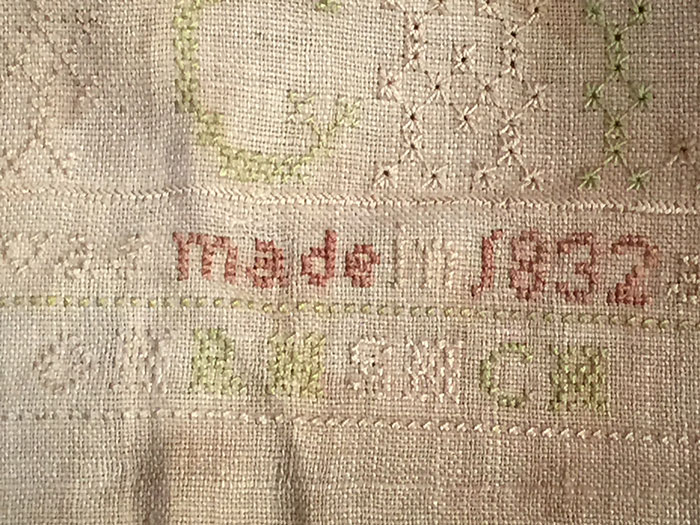 — Submitted 20 Nov 2015 by non-member Nancy Case

Query #387 – Benjamin Hull, 1745, NJ, m. Hannah _?_, bur. Perry Co Ohio: Benjamin is my 5th gt. grandfather and I know that there was an article about this family in the HFA Journal Volume 17, Number 1, Spring 2007, and Number 2, Summer of 2007. I am wondering if any progress has been made on determining who Benjamin's parents were and what Hannah's maiden name was.
— Submitted 31 Oct 2015 by Rick Covic, HFA Member #1341

Query #386: Desire info on Benjamin Hull of Lincoln Co., NC; m. Sarah Hutchison: Any info on Benjamin Hull, b. 24 Aug 1740; d. 11 Oct 1832, Lincoln Co. NC; m. Sarah Hutchison, would be appreciated.
— Submitted 20 Oct 2015 by Oscar M. Autry, HFA Member #1869
20 Oct 2015 Reply from the HFA Genealogist: We have published several articles on this NC line in our HFA Journals.

Query #385 – Desire info and ancestry on my 3rd gt grandmother, Melvina Hull, who married Anderson P. Meadows; res.: Monroe & Giles Cos., WV: I am trying to seek information on the ancestry of my 3rd gt grandmother, Melvina Hull, who married Anderson P. Meadows on March 16,1850, in Monroe Co., VA (now WV) and lived in neighboring Giles County, VA. The Peterstown, WV Cemetery in Giles County, VA has a Henry Hull born in Augusta County, VA in 1760 and served in the American Revolution. I wonder if this is my lineage.
— Submitted 20 Oct 2015
by Michael S. Warburton, HFA Member #1865

Query #384 – Desire info on William F. Hull; m. & div. from Antoinette Witzman; res.: Perry Co., IN: Looking for information on William F. Hull who was married and divorced from Antoinette Witzman. They had 3 girls and lived in Tell City, Perry Co., IN. Divorced in 1881. Antoinette W. and girls moved to Louisville, Jefferson Co., KY.
— Submitted 17 Sep 2015 by Dawn Seda, HFA Member #1859

See older queries here