Full Title: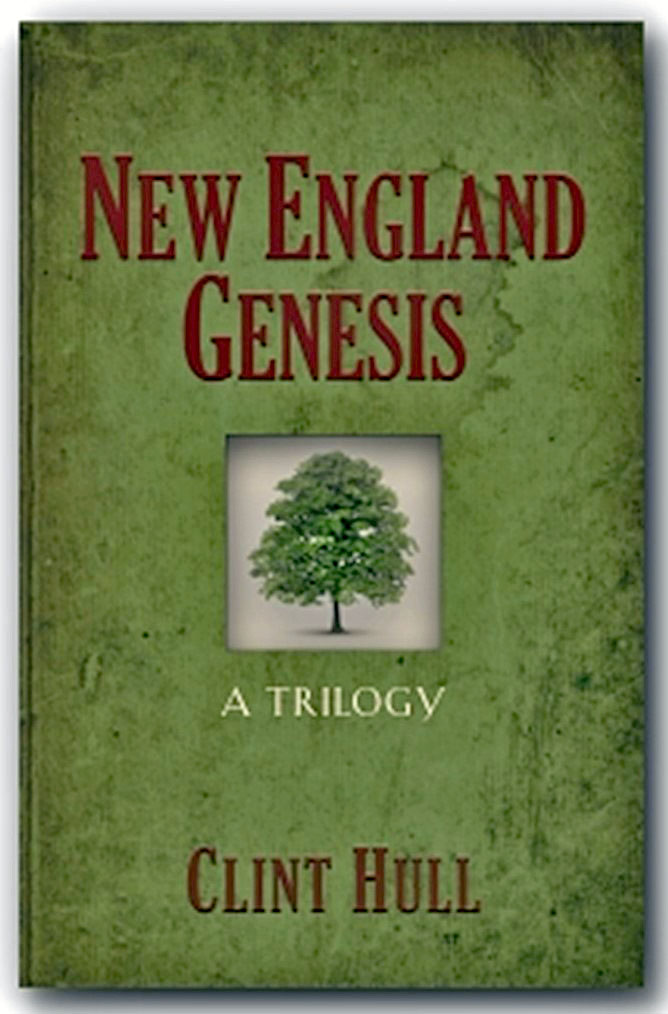 New England Genesis: A Trilogy, ©2020, 834 pages, historical fiction, by Clint Hull.
Synopsis of the Book:
This trilogy of books portrays life in early New England as seen through the eyes of three generations of the Rev. Joseph Hull family, an actual immigrant family, from 1630 to 1720. It relies in part on the known information about the lives of three generations of this Hull family, historical events and circumstances at the time, and the imagination of the author.
New England Dreams, book one, follows Joseph Hull, an Anglican minister, who brings his congregation to Weymouth, Massachusetts in 1635 and dreams of providing an alternative to the Puritanism rampant in New England.
New England Wakes, book two, portrays arrival of Quaker missionaries in 1656 and the awakening of Joseph's son Tristram Hull to the harsh realities of slavery and religious persecution, and Tristram's life as a sea captain.
New England Rising, book three, covers Tristram's sons John Hull and Joseph Hull, who must cope with the rise of anti-Indian sentiments that surround King Philip's War, rising resistance to English authority and the desire for self-rule, plus a gamut of family issues ranging from marriage to murder.
Where to Purchase:
New England Genesis: A Trilogy, ©2020, includes all three books. It is available in eBook (pdf, ePub, and Kindle)($3.99), paperback ($32.95) and hardcover ($48.95) at BookLocker.com/books/11170.html, and also available at Amazon, Barnes & Noble, and other bookstores nationwide.
New England Dreams, ©2010, and New England Wakes, &copy:2015, were first published as separate books ($14.95 each) available directly from the author. To see if they are still available, contact: Leon C Hull; 2220 Heatherwood; Yarmouthport, MA 02675. New England Rising, the third book, is available only as part of the Trilogy.
About the Author:
Clint Hull (HFA Member #1020) was an army medic during World War II. After graduating from the University of Vermont. he worked as a publications manager while earning advanced degrees from the University of Rhode Island and RPI. Since retiring, he has been writing fiction. Clint is also the author of Occupying Powers: A Novel of WWII and Occupation of Japan, ©2013.